Lau Gum Ding
Lead Actress: Stacey Fong Lead Actor: Erick Lee
Supporting Cast: Rebecca Ng, Denise Chan, Tami Chan, Angelina Ng
An ALL ABC cast!!
---
Show Synopsis
Lau Gum Ding is a young, beautiful, and feisty martial arts warrior. She resides in the mountains and rules over the neighboring area. A feminist of her times, Lau Gum Ding wants to find a husband who is her equal in martial arts and intelligence. She puts up a sign offering her hand in marriage to any man who can defeat her. Many men have tried and failed in their attempts.
Go Gwun Bo, a young general brimming with confidence, is on his way to rescue the king, when he passes by the mountainside and sees the sign. Feeling that Lau Gum Ding has insulted men, he tears down the sign in a rage. Lau Gum Ding storms out, sets eyes on Go Gwun Bo, and immediately falls in love with the handsome youth.
Go Gwun Bo wants to teach this proud girl a lesson, but holds back because he is in a hurry, and because if he defeats Lau Gum Ding, he will have to marry her. Lau Gum Ding taunts him until he loses his temper and fights, and then she deliberately loses to him. She tries to convince Go Gwun Bo to marry her, while he stubbornly insists that a general cannot marry a lowly mountainside girl, and that he doesn't have time for romance…YET.
After much squabbling and flirting, Go Gwun Bo continues to resist Lau Gum Ding's proposals, and she loses her patience. The two fight again…and fall in love in the process.
---
About the Performers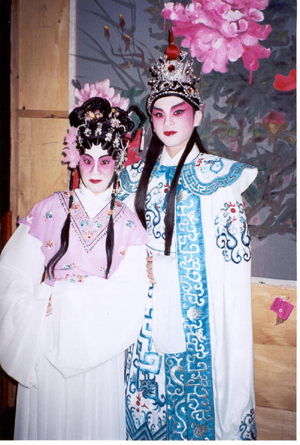 Stacey and Erick in 2001


STACEY FONG
Role: Lau Gum Ding
Age: 21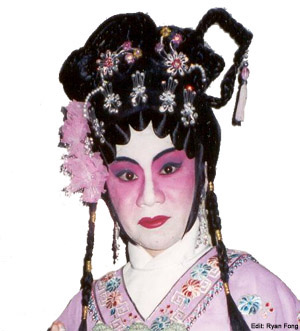 Stacey graduated from UC Berkeley in 2001 with a B.A. in Psychology and a B.A. in Mass Communications. She will be pursuing a Masters in Business Administration starting this Fall.
Stacey has played the piano since she was 5 years old, attending nationwide competitions and recitals. Stacey also competed in Wushu for two years, and earned many awards in Chinese-American tournaments. She has been involved in Chinese Opera since 2000, doing small supporting roles for the Oakland Asian Cultural Center, Red Bean Cantonese Opera Group, and Tri-Valley Talent Group. In January 2001, Stacey performed in the campaign fundraiser for Leland Yee, State Assemblyman candidate. "I like Chinese opera because it's musical and artistic. It can either be dramatic or action-packed. It's also a great way for me to learn more about Chinese culture."
This will be Stacey's first leading role. "I'm very excited," Stacey said. "I think the story is really cute – a feminist story set in Ancient China – now that's hard to come by!"

For more information, please visit Stacey's Homepage.
ERICK LEE
Role: Go Gwun Bo
Age: 19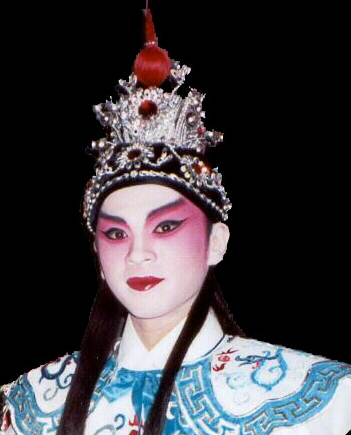 Erick has been involved with Cantonese Opera since 1996, when he was only 13 years old. Starting out playing small roles, Erick's skill has greatly improved under the instruction of Master Leung Ching. As he progressed in Cantonese operatic arts and started to play bigger roles in many Bay Area performances such as "The Lotus Lantern", "Diy Luy Fah" (The King's "flower" Daughter), "Chee Long Chow", and "Mok Gwiy Ying Jeew Chun" (Mok Gwiy Ying's Marriage), he began to learn under the instruction of Master Bak Chiu Hung. Erick focuses his learning mainly towards warrior roles but has also played young scholars as well. His most recent role was in 2001 where he and Master Bak Chiu Hung performed "Yick Suy Song Ging Ngo" (Farewell to Ging Ngo at Yick River). Erick has also performed at the Asian Arts Museum in San Fransico and Stanford University in hopes to spread the culture of Cantonese opera to his fellow ABCs (American born Chinese).

"All my friends think I'm weird," Erick said, "because when they ask me what I do for fun, I tell them I like to put make up on, stick feathers in my head and dance around. Hahaha. But seriously, opera has taught me a lot about my culture and it keeps me in shape too…most of the time."
This is Erick's first time performing with an all ABC cast. "I know it will be a lot of fun to finally be working with people my own age!" Erick is currently at UC Riverside studying for his B.A in Business. He has been working hard on his studies and Cantonese Opera. "Man! Sifu's got me working my butt off this time!"
For more information, please visit Erick's Homepage.
REBECCA NG
Role: Girl Soldier (singing)
Age: 17


Becky, a senior at American High School, will be graduating this June 2002. This coming Fall, she will begin pursuing a degree in Art at UC Irvine.
Boneless and 98% fat free J Becky finds it easy to learn new movements because of her flexibility. Innately artistic, Becky was voted Most Artistic out of her class this year. She got into Chinese Opera (meaning: took it seriously) in April 2001, when she was partnered up with Stacey Fong in a supporting singing role.
"Chinese Opera is very fun. Good way for me to bond with my mother and learn more about my Chinese culture. Also, Chinese opera is to me like art: the costumes, make-up, movements…it's all so interesting."
"I feel that this show in July (Lau Gum Ding), will be very successful because I'm in it…HAHAHAHAHAHA.

Seriously, I think, I mean, I know, it'll be successful.

The main stars and the whole cast are hard-working and friendly people.

We all cooperate with each other, making practices fun.

And…I get to play a match-maker!!

MUAHAHAHA!!!!"

For more information, please visit Becky's Homepage.
DENISE CHAN
Role: Girl Soldier (singing)
Age: 16

Denise is a junior at Alameda High School. Her favorite subject is math; she is an efficient learner.
Denise has been performing in Chinese Opera since she was in seventh grade. She then took a three-year break and returned to opera when she was fifteen. Denise's performances have included supporting roles in Leung San Bak and Jok Ying Toi, Chiu Chee Long, Western Beauty. Denise turned in her best performance last year, in a youth performance with the Tri-Valley Classical Cantonese Opera Performance. Denise played the role of Fa Mulan, performing her routine with a large knife (kwan do). [cut and paste excerpt from Stacey's bio about January show]
"Chinese opera is pretty fun. I gain a lot of experience in stage performance. I also learn a lot about Chinese history and culture."
"This show will be interesting because all of the cast is ABC. It'll also be my first time singing; I'm quite nervous about it because I've never learned how to sing Chinese opera before."

For more information, please visit Denise's Homepage.
TAMI CHAN
Role: Girl Soldier
Age: 14

Tami is a freshman at Alameda High School. She likes to sleep, annoy, and scare her parents. :D Tami is also an anime (Japanese Animation) fan, and devotes much of her time to downloading songs and collecting anime items.
Tami started learning Chinese Opera at age 9. She then, took a three year break, like her sister Denise. When Tami returned to Chinese Opera, she played many supporting roles in shows like: Western Beauty, Chiu Chee Long, ). [cut and paste excerpt from Stacey's bio about January show].
"Chinese opera gives me an opportunity to meet more people. I, along with my 'sisters,' also get to drive Anson CRAZY…HAHAHAHAAHAH. I'm able to learn something unique and familiarize myself with Chinese traditional society."

For more information, please visit Tami's Homepage.
ANGELINA NG
Role: Girl Soldier
Age: 13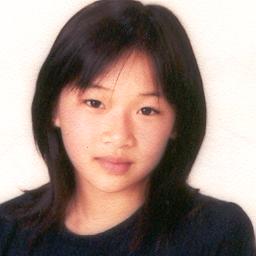 ---
Bloopers Corner =D



Leggo my eggo!


RIIIIIIIIIIIIIIIIIIIIIIIIIIIIIP!!!!
Erick: "Hmmm, I think I might need a new pair of pants..."


Erick: "Hey, how did your bullhorn fist end up on the inside?"
Stacey: "Sorry!"
Erick: "It's coo...Let's try that again."
---

[Home] [About Cantonese Opera] [News & Events] [Red Bean] [Music Orient] [ABC Corner] [NBC Corner] [CBS Corner]
[Editorials] [Spotlight on...] [About this site]

© 2002 Bay Area Cantonese Opera. All rights reserved.
[Hit Counter]